Curbs & Paving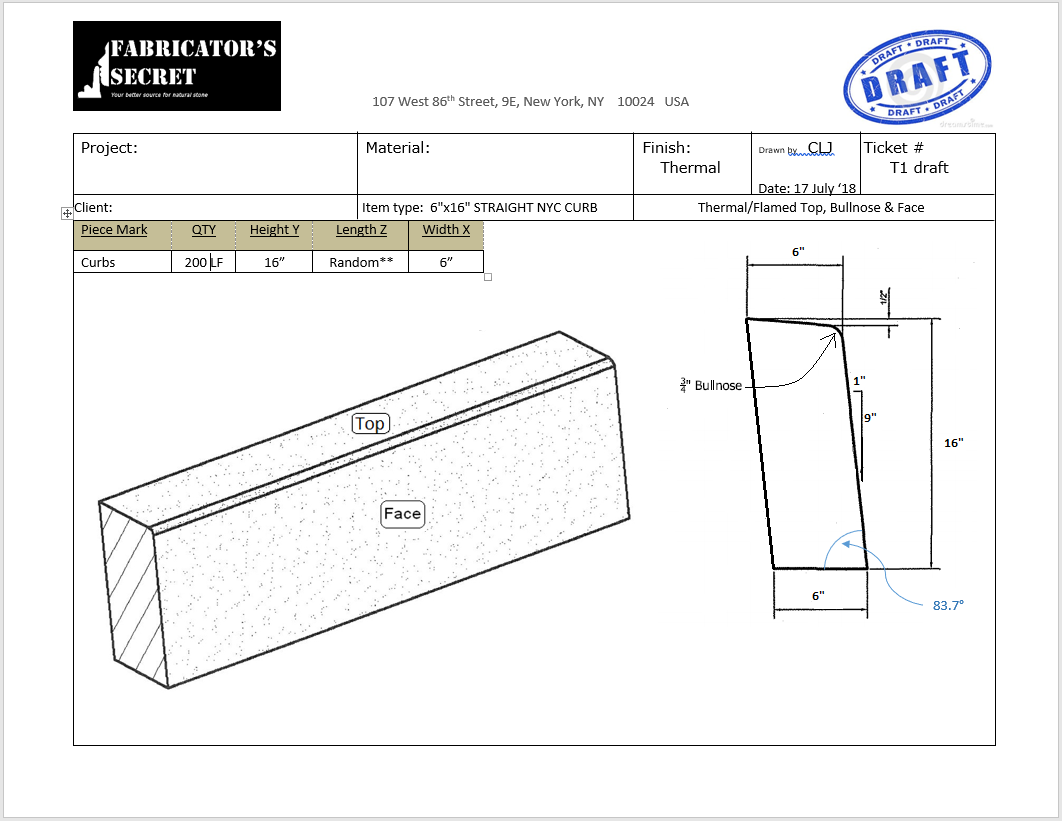 Granite curbs, cobblestones and pavers really dress up a job. It's the best way to upgrade a streetscape and finish a job right..

CURBS - New York City's Department of Transportation has it's own unique profile for granite curbing (NYCDOT Standard H-1056). Fabricator's Secret knows how to supply just what you need to meet requirements.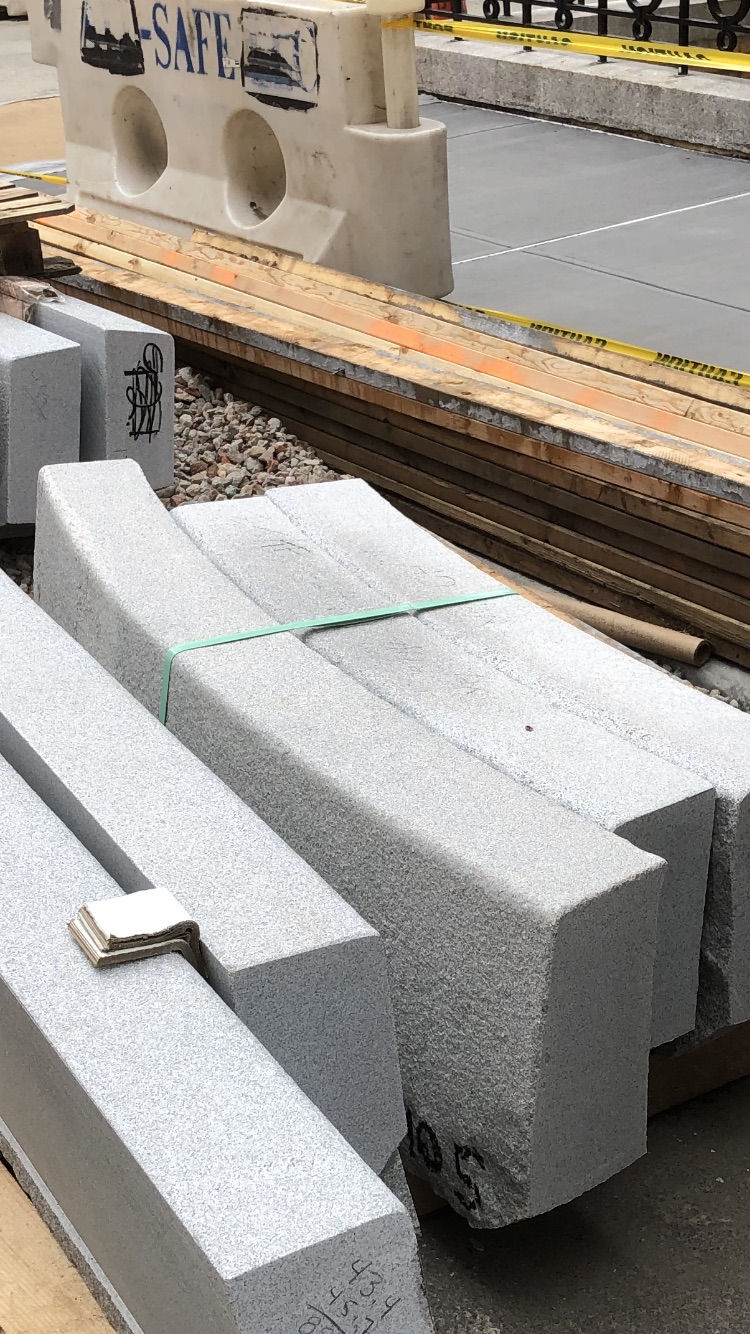 Curbs can come in any granite color, although basic grey is most common. We can also supply corners and sidewalk pedestrian ramps with detectable warning surfaces.
PAVERS - Here are some Pavers & Garden Curbing we recently supplied for an Upper East Side Terrace


Flamed granite pavers, in any size and color, can make an elegante retreat space out of any terrace or garden.

---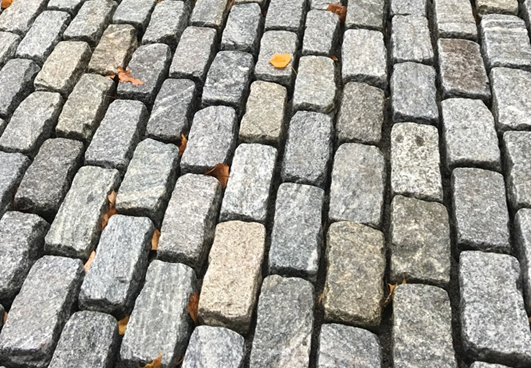 COBBLESTONES can add that old world look, replicating the ancient streets of lower Manhattan.
Contact us with any inquiry or request for quotation by either;
- e-mail at cjohnson@fabricatorssecret.com
- or by fax at 917-591-6159
- or by clicking on our Quote Request Form.