Cut-To-Size Exterior Facades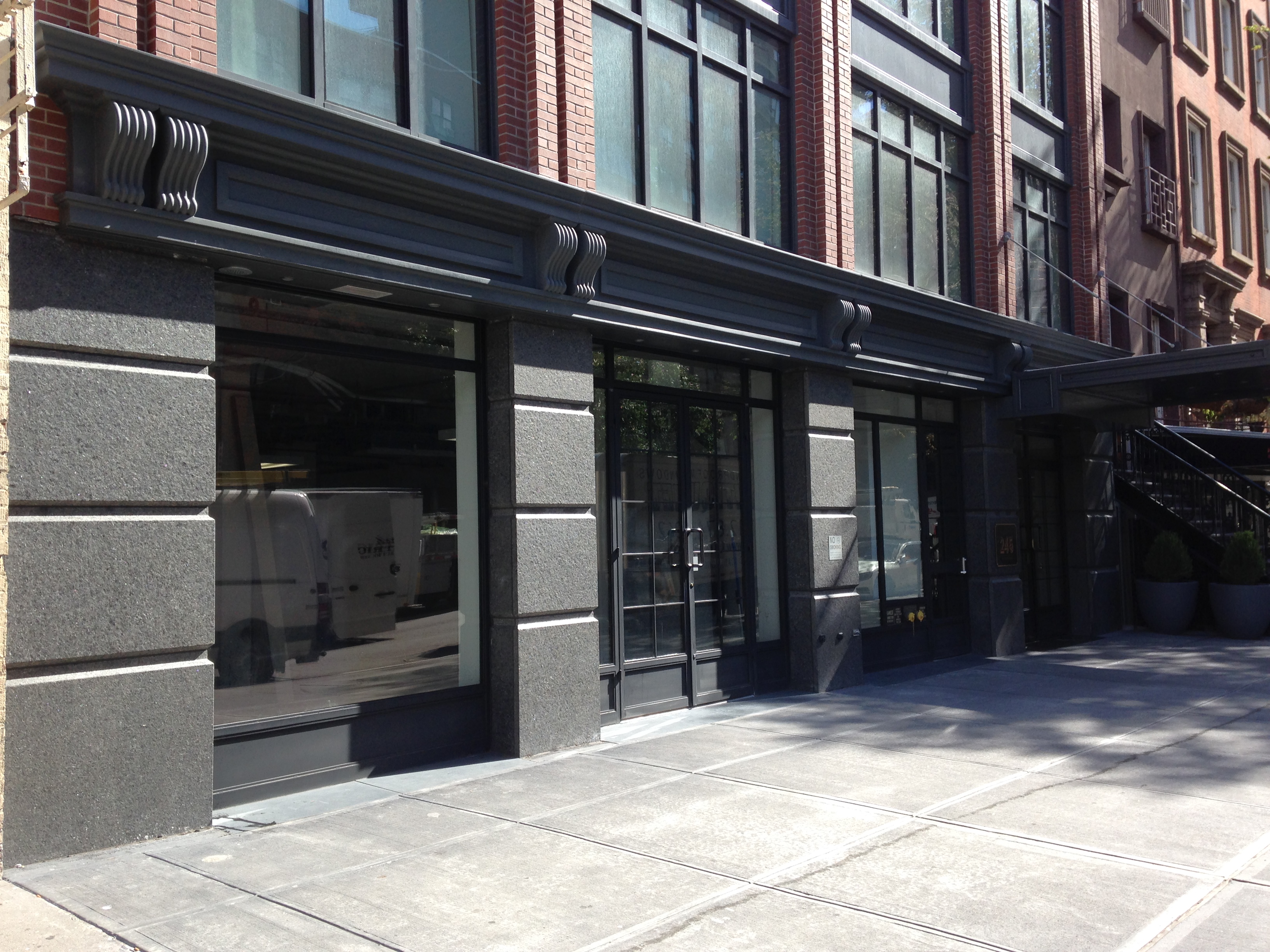 There is a resurgent interest in stone fašades. Granite bases, sills, thresholds, lintels, plinths, cornices and more, have become our everyday work. Rusticated columns give a strong visual support to the greater building above. We supplied these column pieces at right on West 14th Street.

Old factories and warehouses are being repurposed and restored and new buildings, with an eye toward the past, are being developed in an updated neoclassical style.

It's not just the look of stone, but it's enduring performance as time tested material. There simply is no better moisture barrier for the base of a building than a watertable course of granite.

To see larger version of photo at right, click here

Do you need an old material identified?
We are expert at recognizing historic stone installations.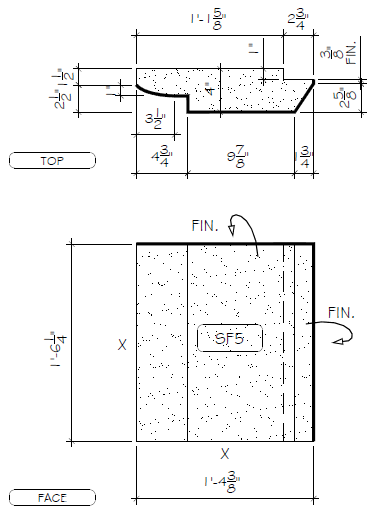 Limestone, being softer, makes for easier carving, and gives interesting options for design detail on a building facade. Limestone comes in many colors and densities. There is a right limestone for every application.
Contact us with any inquiry or request for quotation by either e-mail at cjohnson@fabricatorssecret.com or by fax at 917-591-6159 or by clicking on our Quote Request Form.