Vanities and Kitchens
We can supply kitchens and bathroom vanities in bulk for hotels and apartment buildings. Fabrication is done in China or Italy, depending on material.

Vanity sinks can also be included at very reasonable prices.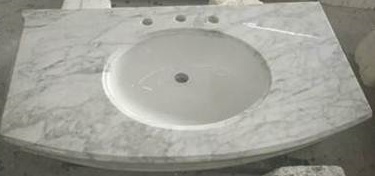 Many white marbles are available from both Italy and China, depending on veining and budget.
Granites and Quartz also available.

Contact us with any inquiry or request for quotation by either;
- e-mail at cjohnson@fabricatorssecret.com
- or by fax at 917-591-6159
- or by clicking on our Quote Request Form.